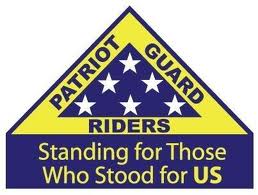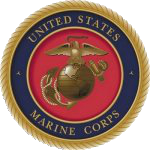 ***Update-Staging locations from Penn Yan and Rochester and Syracuse added, scroll down for details**

Members,


This ride is to benefit the Patriot Guard Riders' Help on the Homefront program in memory of Cpl. Christopher Bordoni, USMC, who died from wounds sustained on January 18, 2012 in Kajaki, Afghanistan. The Patriot Guard Riders stood for Cpl Bordoni at his funeral in Ithaca, NY this year.

Please see event flyer for all information: EVENT FLYER

For those members who do not ride or who would rather not ride in the event, please consider coming Newfield to form a flagline at the beginning of the ride.



MAP



Please help support our HOTH Program and honor Cpl Bordoni and his family.

Gary Allen
R/C - Region 2
This e-mail address is being protected from spambots. You need JavaScript enabled to view it
Patriot Guard Riders of New York



Staging from Rochester/Henrietta:



I will be staging at the First Niagara Bank on the corner of S. Winton and Jefferson at 8am with KSU at 8:15am to meet up with Tim Yetter in Penn Yan at 9:30am.
Dress for the weather and arrive with a full tank of gas. Tim Horton's is right next door if you need a quick bit to eat or another cup of coffee.
Bill Hamilton
Staging from Penn Yan or points north:

Staging for the Bordoni event this Saturday, 9/22 for those coming from the north and would like to ride from Penn Yan to Newfield...I will be staging at the corner of Rt 14A and Rt 54 in Penn Yan at 9:30 and KSU at 9:45. It will be a nice ride from PY through Watkins, Odessa, Alpine and onto Rt 13. Please let me know if I should be looking for you.. 315-730-1244. Thanks for all you do...

Tim Yetter

Staging from Syracuse area:

Members,
For those going to Newfield for the first annual Cpl Christopher Bordini Memorial Ride and want to ride as a group please stage at McDonalds in Lafayette and ride down together. Due to a previous commitment I will not be able to attend and there has been no RC assigned to this ride. It should take about an hour and 15 minutes from there. I've included a links for staging, destination as well as the event flyer, please consider supporting this event.


This ride is
to benefit the Patriot Guard Riders' Help on the Homefront program in memory of Cpl. Christopher Bordoni, USMC, who died from wounds sustained on January 18, 2012 in Kajaki, Afghanistan. The Patriot Guard Riders stood for Cpl Bordoni at his funeral in Ithaca, NY this year.
McDonalds, Rt 20 Lafayette, NY (Rt 81 & Rt20)
http://goo.gl/maps/aXZlB

Newfield Fire Hall
https://www.google.com/maps/ms?msid=210858755320455160161.0004c46a00b572f58ee7d&msa=0&iwloc=0004c46a044c2bf675323


Pat Christensen
This e-mail address is being protected from spambots. You need JavaScript enabled to view it
Senior Ride Captain
Region 3 PGR NY